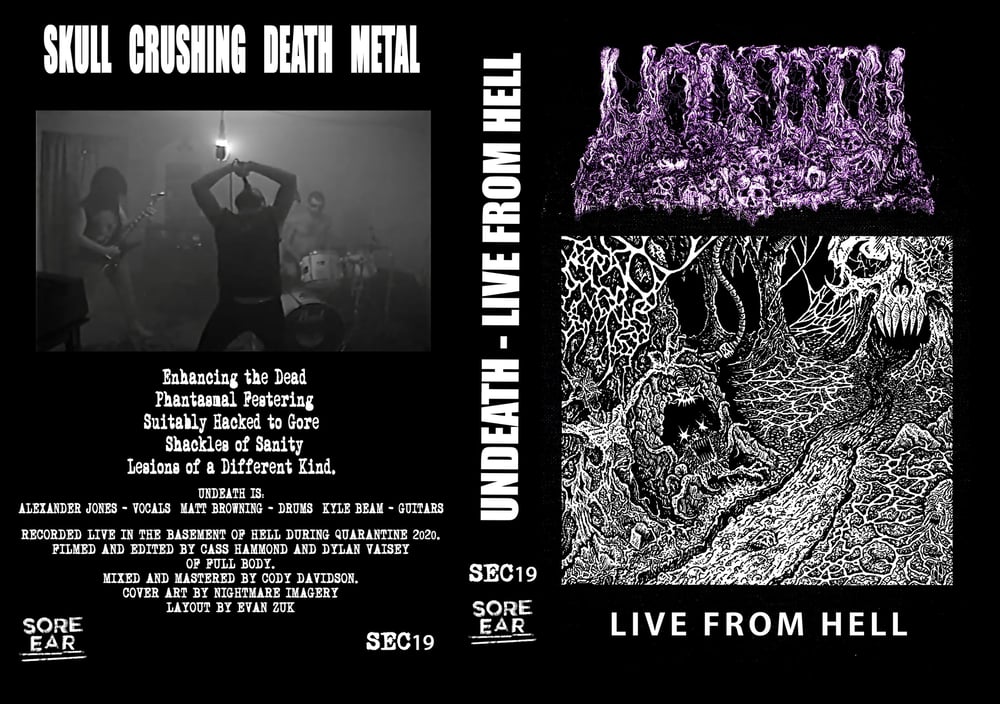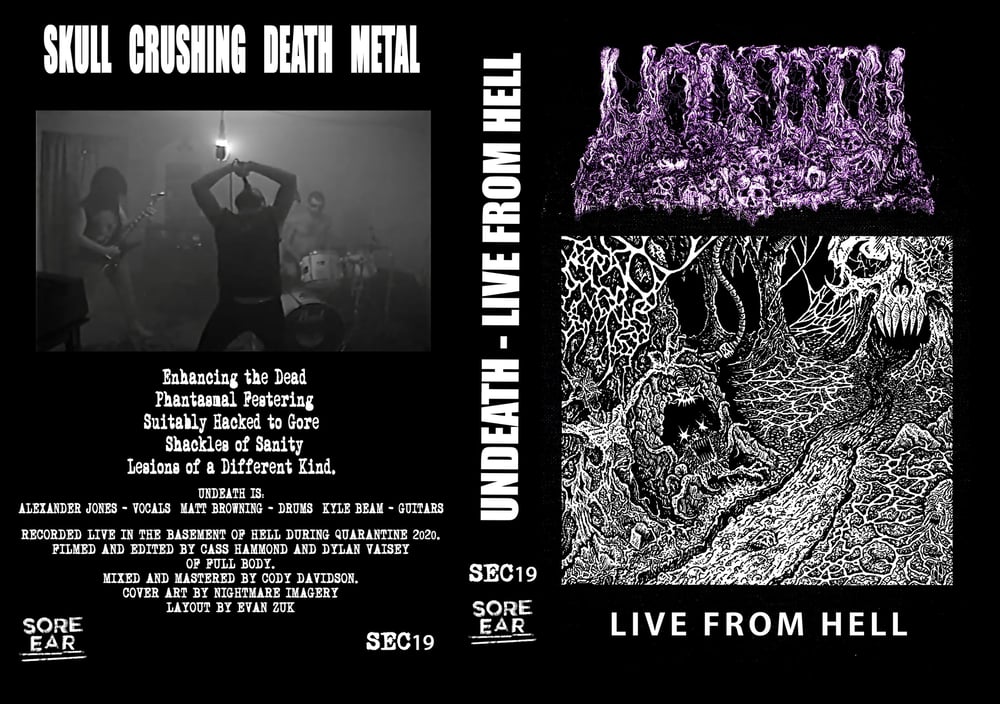 SEC19: UNDEATH - "LIVE FROM HELL" VHS
$25.00 / Sold Out
Very excited and proud to bring you SEC19: UNDEATH - "LIVE FROM HELL" VHS
Always looking to do something a little different here at SEC, we are proud to be working with the almighty UNDEATH, on our first (and probably only) VHS release.
Hailing right from our own home town of Rochester NY, UNDEATH brings you five tracks of annihilating death metal, straight from the gates of hell itself. 17 minutes of pure punishment.
Limited to 50 copies and never will be repressed. Get your copy while you can or pose forever in the bowels of hell.
***PLEASE TAKE NOTE THAT THIS IS A PRE-ORDER AND WILL TAKE 5/6 WEEKS TO COME BACK TO US HERE AT SEC ***